We develop winning software so our clients can develop winning business
We live in a dynamic society that changes day to day. Trends change – for example for most of us having simple messaging service 20 years ago required you to be stuck on a desk with a personal computer and a dial up connection. That is kinda funny if you try to explain it to a young person in 5 years from now compared to all the present and future possibilities. With the constant change and evolution of customer preferences and requirements the need for impeccable software both for individuals and organisations is greater every day. That's where we come in – developing a winning software so our clients can develop and maintain winning businesses.
Building a profitable and useful software, which meets your users needs and isn't a technological minefield at the same time, can prove tricky. The development of a great software is hard and is a skill borne of experience. Many believe, they can build and design products because they have an idea and an opinion about the software they use. But developing a great software is not that simple.
It requires a team - software engineers and developers who have learned through years of experience, through numerous rounds of trial and error. They are people who are passionate, yet objective about design, always on top of the latest tools and technologies and obsessed with the user experience.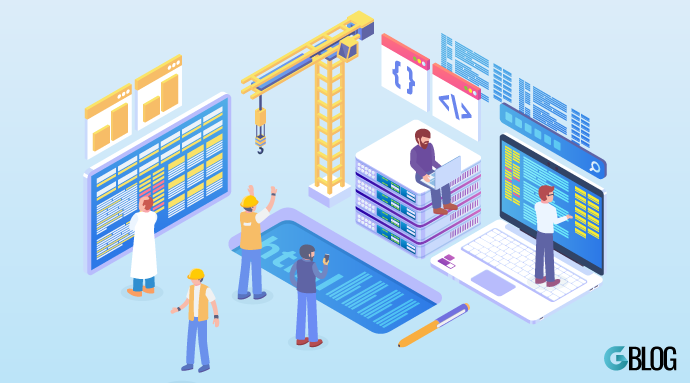 With our experience and hard work – having developed numerous speckless products which serve a big number of clients whether you need an e-commerce solution that enables online sales as well as sales directly from your store (https://easyshop.mk), a production control system in a defined process industry (https://bundletrack.app/) , accounting software that allows you to issue invoices with ease and safely, track your expenses, and monitor your client's full history (https://akauntera.com/) or even having your custom business idea developed - you can be sure that you are making the right choice. In the process of developing our software we use the most proven technologies, frameworks and engineering principles suitable for your business. A great asset prove to be many widgets that are included in our software, such as Facebook Pixel that collects data that which helps you track conversions from Facebook ads, optimize ads, build targeted audiences for future ads, and remarket to people who have already taken some kind of action on your website to to ensure, most efficient SEO principles for optimizing your website so that it can achieve higher rankings in search engines organic results and many other cloud based solutions which are fundamental in today's pace of competition.
In this modern society, every organisation needs hard work and proper use of key technologies to be competitive. Whether it is the matter of keeping track of employee salary or managing finances, an established process is necessary to keep things manageable and organized.
Many companies are providing software solutions all over the world. Not all of them are reliable. Therefore, it is important to choose a company whose products ensure maximum quality and benefits. If you are looking for a reputable company to get winning software, feel free to contacts us today.